Working Overtime Can Cause Heart Problems
Working Overtime? So Is Your Heart
Been putting in lots of overtime lately? Turns out, killing yourself at work really is bad for your health. A new British study has found that working three to four hours of overtime a day puts you at a 60 percent higher risk of heart disease and heart attacks.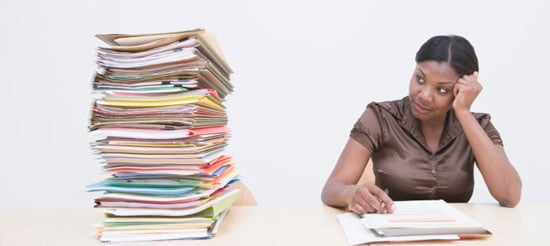 Anyone who's ever worked overtime — and who hasn't? — probably doesn't think these findings are all that surprising. At a previous job where I was regularly putting in 70-hour weeks, I definitely noticed the toll it was taking on my health. But researchers aren't entirely sure why there's such a strong link between overtime and heart problems specifically. They do have a few theories, though — read them after the jump.
People who work overtime tend to have type-A personalities, which means they're tense, aggressive, and competitive — none of which are great for your heart.
Working extremely long hours can cause depression, which in turn increases your risk of heart disease.
Workers who stay late at the office often don't get enough sleep, or don't have enough time to unwind before hitting the hay.
Do these findings make you want to clear your schedule and call it a day early, or is the workaholic in you brushing them off?