Pay Down Credit Card Debt by Using a "Clean" Credit Card
Get a Handle on Your Credit Card Debt With a "Clean Card"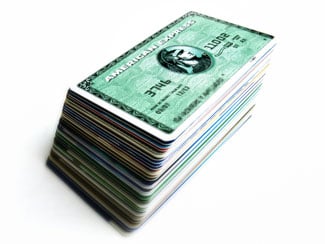 If you're like millions of other Americans, one of your resolutions for 2010 is to get on top of your credit card debt. Paying it all off in one fell swoop would be the ideal way to go about it, but unless you also plan to win the lottery this year, that's probably not an option. Author Bob Sullivan has a completely doable suggestion for wrapping your head around your credit card debt and paying it down quickly. To see his tips, read more.
Sullivan suggests keeping two credit cards: one "clean card," used for everyday purchases and paid off in full every month. This card will still allow you to take advantage of the 30-day grace period and keep boosting your credit score, without racking up interest on your balance. The other card is a line-of-credit card, only used for big, emergency purchases that you can't pay off in full.
The real advantage to Sullivan's strategy is eliminating "revolving debt" — balances that you're constantly adding to and subtracting from, not to mention paying interest on. You'll still be making monthly payments on your line-of-credit card, but you'll be able to pay the balance off relatively quickly and you'll always know exactly how much debt you have.
How do you plan to tackle your credit card debt in the new year?
Source: Flickr User Andres Rueda