Is It OK For Me To Cancel Hair and Makeup For Her Wedding?
Ask a Savvy Bride: Can I Cancel Hair and Makeup For Her Wedding?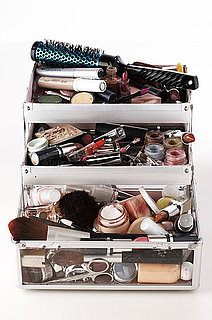 The weeks leading up to the big day are sure to be stressful so if you need any wedding related advice, be sure to ask our Savvy Bride for help in the Ask Savvy group.
Dear Savvy,
I'm a bridesmaid in a friend's wedding. She asked us a while back if we'd like to get our hair and makeup done in her room on the big day. We all said yes assuming that she was treating, but as it turns out, we were incorrect. Over the course of her engagement she's made comments about how much we're going to love her glam squad and how nice it will look that we're all done in a similar manner, but I simply can't afford a $100 updo and a $75 makeup application. Will I upset the bride if I cancel? Will I be leaving her hanging with a cancellation policy? Help, I don't know what to do!
Spoke Too Soon Sandy
To see the Savvy Bride's advice, when you read more.
Savvy Bride says:
I've actually learned your lesson the hard way myself — I committed before asking the price of hair and makeup as a bridesmaid and ended up being very disgruntled when I had to fork over a bunch of cash I didn't have. So you don't put yourself in a bad financial position, my advice to you is to speak up now while you have time to back out. I think honesty will be your best policy so just tell the bride that you're feeling a little strapped for cash and while you would love to get ready with her in her hotel room, you've decided to do your own hair and makeup. Yes, it might look nice to have the same glam squad work on all the bridesmaids, but I'm confident that you'll look just as beautiful doing the job yourself.
With that said, you did already commit so make sure you're canceling before a cancellation policy kicks in. If you're too late, weigh your options — it might be cheaper to pay the fee than follow through with the services. Good luck!
Ask anything budget-, etiquette-, or planning-related — well, almost anything — by posting your questions in the Ask Savvy group, and I'll find the right expert to help you out. If you are planning a wedding, already happily wed, or still looking for Mr. Right, start sharing your big day with our community. Don't forget to check the wedding content box on your post.