The Money Behind the Oscars
You'll Never Guess How Much It Costs an Actress to Attend the Oscars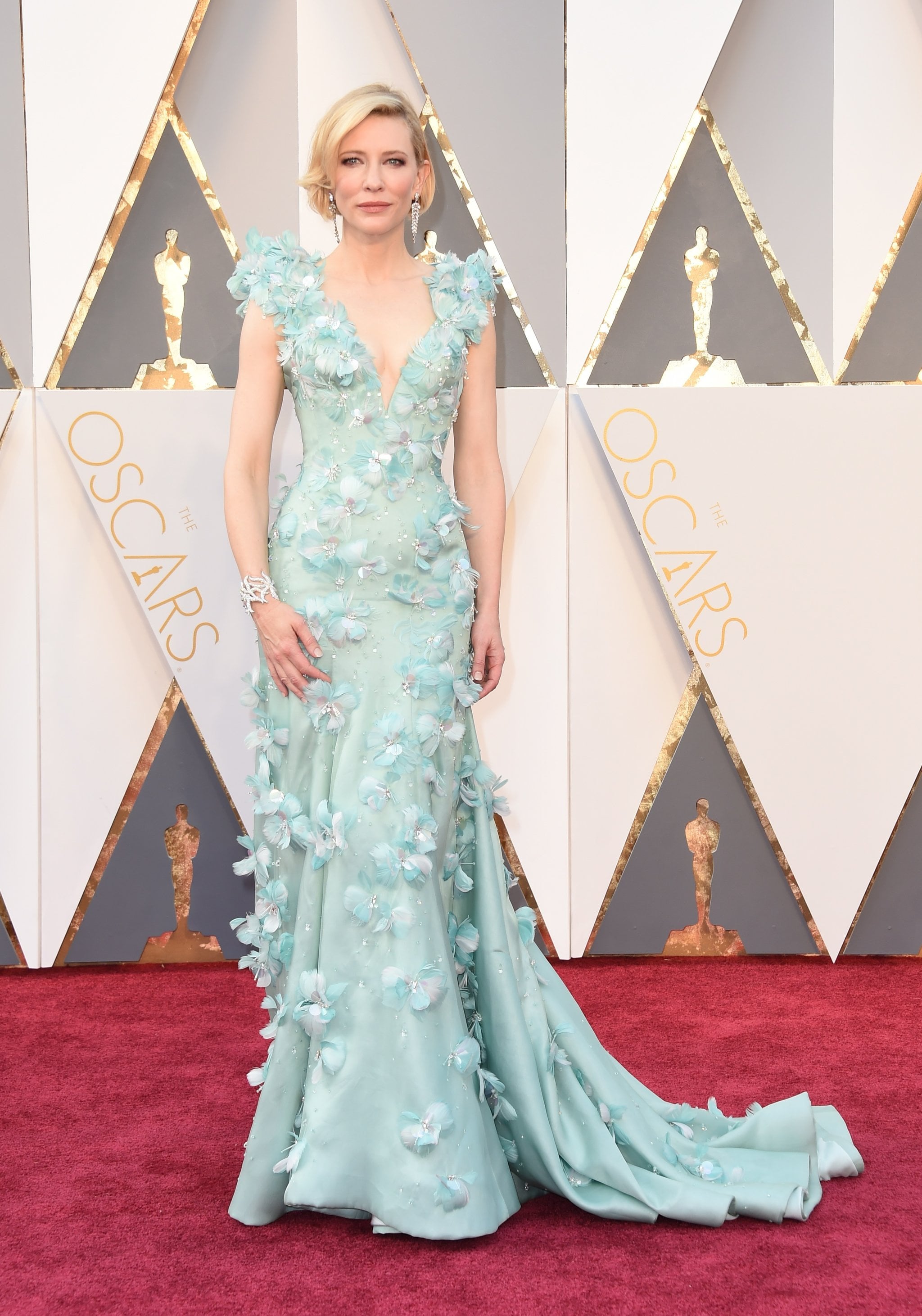 The cost for an A-list actress to get dressed and ready for the Oscars just might blow your dang mind. A recent WalletHub analysis reveals the facts and figures behind Hollywood's time-honored award ceremony, and the results are staggering. Keep scrolling for a look at some key highlights of the study, and try to wrap your mind around these incredible sums circulating Hollywood this upcoming Oscars weekend.
They Look Like a Million Bucks (Times 10)
The approximate total sum it costs for an A-list actress to get dolled up for the night is a whopping $10 million. For the average attendee, that number goes down to $1.5 million, and for first-timers, the average is a mere $266,000. Obviously, these astronomical amounts are often offset by designers or brands willing to loan their wares for the night, in exchange for some excellent exposure. But the truth remains that it's not cheap for a high-profile lady to attend the Oscars, which only further widens the money gap between male and female performers.
There may be some movement toward pay equity in Hollywood, but how much of a female performer's earnings is then redistributed right back into things like the Oscars and other expensive industry-related events intended to maintain her career status? Yes, male performers also do the press circuit, attend film festivals, and get dressed up for award ceremonies, but at a fraction of the cost. At the moment, men in Hollywood get to make more money — and keep more of it, too.
We're Net Worthy
Speaking of pay equity . . . net worth amounts are another aspect of Hollywood economics that are totally baffling. It's obvious that what the Academy deems high-quality art doesn't often translate to big earnings for performers. For example, Meryl Streep, goddess of the silver screen and 19-time Oscar nominee, has a net worth of $75 million. Nothing to sneeze at . . . except when compared to another 2017 nominee, Denzel Washington, who has been nominated far less (six times) and has a net worth of nearly $200 million. Maybe someday we'll reward Silkwood-quality films with Safe House-level money.
Maybe There Should Be a Halftime Show?
The Oscars may be considered "Hollywood's Super Bowl," but advertising during the event still doesn't cost nearly as much as those coveted Super Bowl spots. This year, a 30-second commercial during the Oscars will garner about $2.1 million, which is 58 percent less than a Super Bowl ad.
"Poor" Jimmy Kimmel
Gigantic sums of money like these can make your eyes glaze over after a while, and you somehow become immune to the enormity of them. After seeing how much it costs one actress to simply look nice for the ceremony, the fee paid to the host seems like chump change. For hosting the 2017 Oscars, Jimmy Kimmel will reportedly be paid $15,000. That would barely pay for one of Emma Stone's strappy heels.
Oscar Pay My Renta
Amid all this talk of how much everything costs, it's interesting to note the upside of this massive circulation of money: the economic boost that the Oscars supply to the city of Los Angeles. The greater LA area sees an annual boon of $130 million because of the Academy Awards.
Find more Oscars-related facts and figures below, and check out WalletHub for more insights into Hollywood's most extravagant evening.