Interview With "Fight Song" Singer Rachel Platten
This Is Her Fight Song: Rachel Platten's Advice on Being the Boss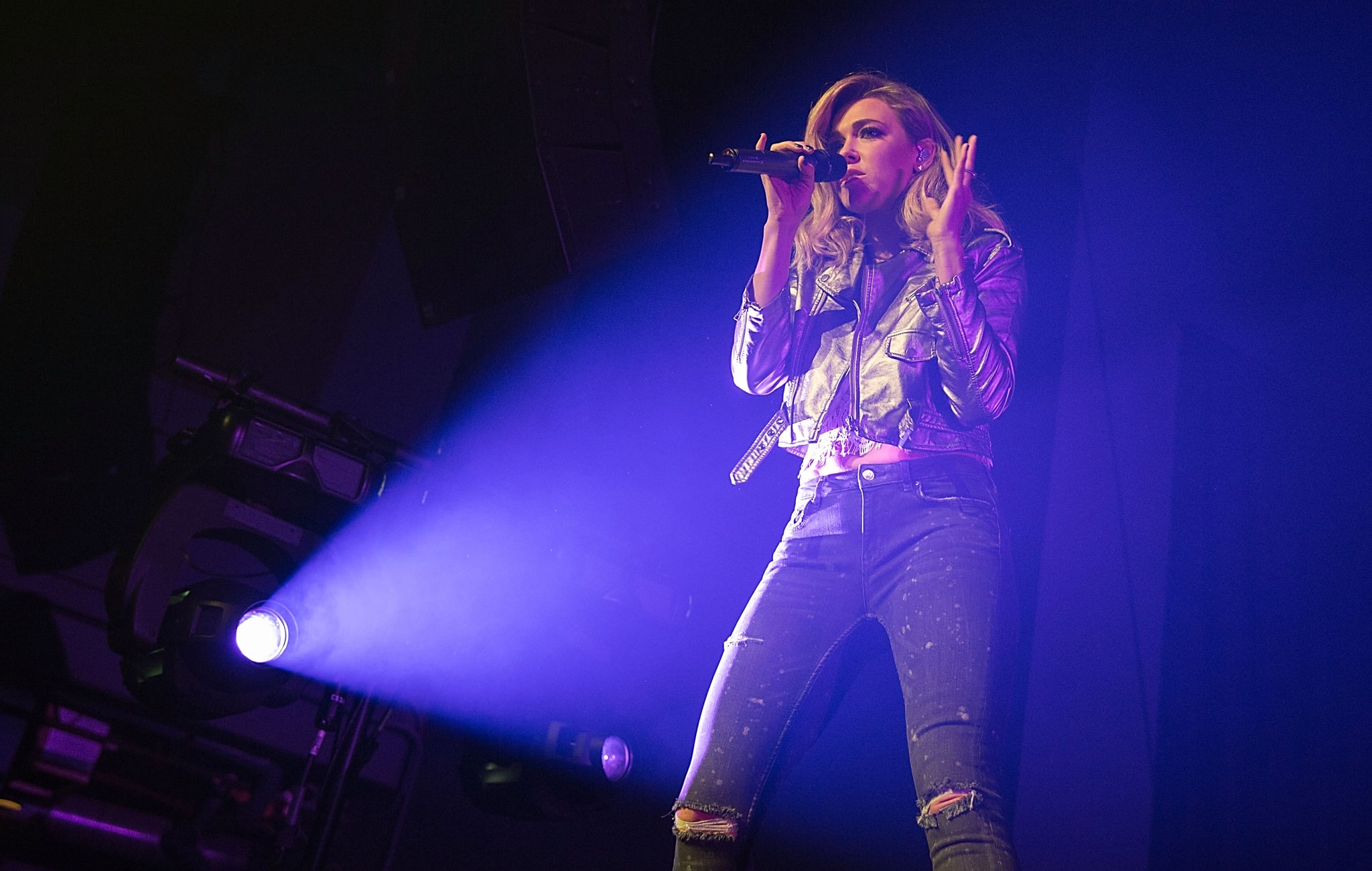 With over three million iTunes downloads, 150 million YouTube views, and still killing it on the Billboard charts, singer-songwriter Rachel Platten's power-anthem hit "Fight Song" has been a game changer for her career and life. But as big as Rachel's success is, it hasn't been an easy or glamorous road. It has taken her 15 roller-coaster years of hard work to get here. At 35, Rachel shares some gems of career and financial wisdom she's picked up along this path.
POPSUGAR: As a musician who has really worked their way up and is now quite successful, what's the best piece of career advice you've received?
Rachel Platten: I got advice from my manger four years ago that I still use to this day, and he said that for the past nine years, you've been warming yourself with other people's fire and you've been jumping from opportunity to opportunity. But you have to go create your own fire and people are going to come to you if you create it.
PS: They say hindsight is 20/20, so what do you wish you had known about building a successful music career?
RP: I wish I had known that it's OK to stand up for myself. That it's also OK to not be liked but to be respected, and I always want to be liked. Most recently, I've had to do a lot of growing quickly for my career and owning that I'm the boss. I used to play every single one of the roles and now I have to remember that I'm the boss. So now there are times when I have to make big decisions as I'm now running a company and that it's OK to go with being respected first.
PS: What have you learned about money over the years that you have found empowering in your career?
RP: I had a mentality for a long time when I was struggling and broke that money was this scary thing. And now, I don't worry about money because I no longer have the fear mentality that I won't be provided for. I now know that me giving my all and giving my best will result in my needs being taken care of and provided for.
PS: Where do you think that fear around money and failure stems from?
RP: I have learned that the fear and discomfort around there not being enough money is internal. I do think that the fear mentality — of scarcity — comes from within. All of it followed once I figured out what I wanted to say in my music. As soon I recognized that and once I was living my truth, the money followed.
PS: In addition to your music, you believe in giving back and you're invested in working as an ambassador for the nonprofit I Am That Girl, which helps young women transform self-doubt into self-love by providing a safe space to connect and fostering honest conversations about things that matter. Why do you consider this an important part of your time and extension of your career?
RP: It's about stepping into your power as a woman. I did a lot of research into organizations in what I believe and my values, and I love that I Am That Girl is about empowering young girls and that we are not so alone in what we are experiencing in life. I've noticed from my fans that we hide the things that we are facing. And the minute you have conversations that are empowering is how you step into your power, and I Am That Girl has meetings where young girls get to have these conversations.