I'm Asking: How Much Plastic Do You Carry?
I'm Asking: How Much Plastic Do You Carry?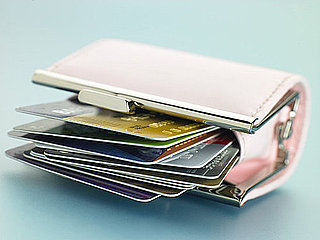 In 2010, many of us have resolved to pay down debt and keep up our good spending habits. We're focused on keeping good credit and paying down remaining card balances. Many people have already been using debit more as credit rules are changing. But despite the drawbacks of credit cards, they do offer some benefits, as long as you don't get too carried away.
Still, there's no gold standard when it comes to card rules. If we've learned anything in the past year, it's to live within our means or even below our means — but that varies from person to person. As long as you understand your spending style, know how much you're able to pay off, and remember to keep your debt-to-credit ratio below 30 percent, you should be a good judge of how many cards you can handle. So tell me, what's your magic number? How many credit cards are stashed in your wallet?