I Feel Pressured to Spend More on a Honeymoon Registry
Ask a Savvy Bride: Should I Spend More on a Honeymoon Registry?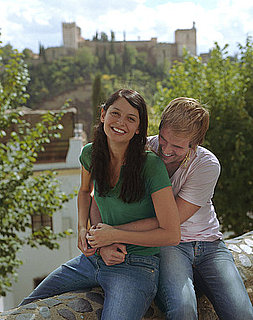 This Ask a Savvy Bride is part of a Wedding Season series of advice from a savvy soon-to-be bride. If you have a conundrum that you need help with share it in the Ask Savvy group.
Dear Savvy,
I'm trying to buy a gift for a friend who is getting married next month. She and her fiancé are registered at Williams-Sonoma and Honeymoonwishes.com, but they've made it clear that they'd prefer things for their honeymoon over things to fill their kitchen. Like many women my age, I have a ton of weddings this Summer so I'm trying to be penny wise, which leaves me in a weird predicament: Since registering for a honeymoon is like giving cash, I feel obligated to give more than I would if I were just buying a gift. What's an appropriate amount to spend?
Unclear Claire
To see the savvy bride's advice, read more.
Savvy bride says:
I know it's easier said than done, but you should not feel any pressure to spend more money on their honeymoon registry than you would on a traditional gift registry. In both instances, the bride and groom know how much you've spent — after all, they were the ones that chose the items! Hopefully your friend has given her guests options in terms of price point so people can gift within their budget; say brunch by the pool versus a night's stay in their honeymoon suite.
Everyone's comfort zone and bank account is different so I can't really tell you how much to spend. Do what you feel comfortable with, keeping in mind what else you've spent on shower gifts, engagement party gifts, travel, bridesmaid dress, etc. I hope I was able to help!
Ask anything budget-, etiquette-, or planning-related — well, almost anything — by posting your questions in the Ask Savvy group, and I'll find the right expert to help you out. If you are planning a wedding, already happily wed, or still looking for Mr. Right, start sharing your big day with our community. Don't forget to check the wedding content box on your post.