How to Tell If You're Experiencing Burnout
Burned Out or Just Stressed?
With the economy still struggling to make a recovery, many people are experiencing more pressure than ever at work. Working overtime to keep your current job or find a new one can make you feel completely burned out — but are you really?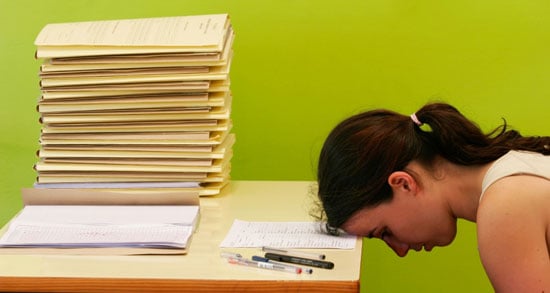 According to stress management expert Debbie Mandel, feeling stressed and experiencing actual burnout are two different things. To find out if you're suffering from burnout, read more.
Mandel says to watch for the following signs of burnout:
Aches and pains that come and go
Trouble focusing
Irritability
Constant fatigue
Conflicts at work
If you're experiencing these symptoms, experts recommend regaining your work-life balance stat. Take frequent breaks during the day, meditate, make time for hobbies, and make sure you're exercising and eating right. No matter how much you have on your plate, a burned out worker is not a productive one.
Have you ever experienced actual burnout?