How to Recover From Mistakes at Work
I'm Asking: How Do You Pick Yourself Up From a Blunder?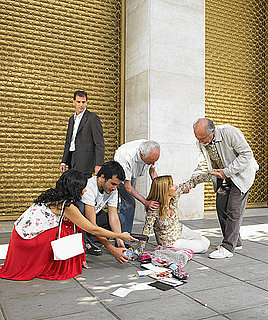 We've all been there: You spend a half hour carefully crafting your feedback on a project, then click send too soon and release an email riddled with distracting typos. You call a new co-worker by the wrong name. You miss an important fact and let your team down.
Career blunders are an unfortunate but expected part of the daily grind. Whether we slip up, trip, or flat out fall down the hallway in our most fancy heels, it's how we recover from the mess that leaves a lasting mark. How do you pick yourself up when you've had a major misstep?