Handling Corporate Burnout
I'm Asking: Do You Anticipate Corporate Burnout?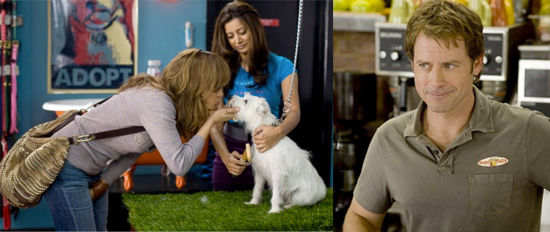 While many aspire to keep their corporate careers thriving for decades, we hear tales of corporate burnout every year. One day a person is fine working amid the hustle and bustle of office life, and the next day she or he just can't handle clocking in anymore. Some are able to find happiness with a promotion or role change, others find a way out of the grind, while the rest solider on with contempt.
A recent U.S. News piece on burnout made note of the two most common options — "change everything you don't like, all at once, or suck it up and suffer." It's a trend we see in movies (think Jennifer Lopez's corporate gal turned pet shop owner character in The Back-up Plan or Greg Kinnear's lawyer-turned-smoothie dude character in Baby Mama) and with friends, co-workers, and maybe even ourselves. Are you happy fighting through the struggles of corporate life for the security and a (relatively) stable nine to five, or do you anticipate burning out at some point?