Explanation of New Overdraft Protection Rules
New Overdraft Rules Are Scaring Your Bank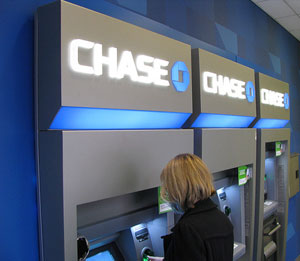 In August, new rules will go into effect preventing your bank from charging you overdraft fees — and your bank is freaking out.
Many banks automatically enroll customers in overdraft services: if you try to make a debit card or ATM transaction without sufficient funds, the bank spots you the money and charges you a fee. (This is different from overdraft protection that's connected to a savings account.) The problem is it's usually not until you get home and log into your account that you realize you've been charged a $35 overdraft fee for that $3 latte. The new rules say you have to opt into this kind of coverage; otherwise, the bank has to reject your transaction and charge you nada. To see why your bank is panicking, read more.
In 2009, US banks made over $20 billion on debit and ATM overdraft fees alone, and they're not looking forward to kissing that revenue good-bye. To convince you to opt into overdraft coverage, many banks are trying an alarmist approach. Chase bank, for example, is sending out letters to customers warning that without this protection, your debit card may not work in situations like an emergency highway tow. Huh? Most savvy consumers have emergency credit cards on hand for such situations, but of course, using that credit card doesn't help your bank any.
Have you gotten any of these letters from your bank? And will you be opting into overdraft coverage come August?
Source: Flickr User TheTruthAbout . . .