Credit Reports Can Affect Your Employment
Another Reason to Get Your Credit Report — Your Job Search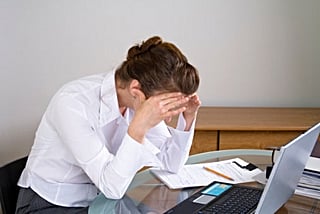 By now you know your credit score, credit report, and fiscal responsibility are vital pieces of keeping lenders in your good graces. But, did you ever consider that a less than ideal credit score could be a deal breaker for a prospective employer?
According to the Wall Street Journal, employers running background checks on potential hires are also anxious to get their hands on their credit reports. Why? Especially for financial companies, employers believe credit scores can be a good indicator of applicants' fiscal accountability and how they might fare at the job. But, it's no secret that given the economic slump, people once in good credit standing are taking a hit on their reports from being out of work and getting behind in payments. Still, this hasn't stopped companies from checking it out: "Some 47% of employers say they check the credit history of applicants for certain positions, according to a survey by the Society for Human Resource Management of more than 430 organizations in late 2009. That's up from 42% of employers in 2006."
Find out what you can do about it when you read more.
Obviously, this gives the unemployed job seeker — or any job seeker — cause for concern if your credit report is a problem. Still, you can't shy away from signing the waiver to allow potential employers the right to check on it. If you do, that's likely a sure-fire way to withdraw your application from consideration. Instead, just be prepared. The best thing you can do, even if you know your credit report is in bad standing, is to know why — and be able to clearly explain the situation. The credit report is a complete breakdown of your credit score, revealing debt, number of cards, your credit history, etc., so you should know exactly why each area on the report looks the way it does. If there are any bright spots, highlight those, but don't shy away from explaining why the others don't look so stellar. Be prepared far in advance — even if you're not on the job hunt, staying on top of your credit score is essential. The more control you have, the better you'll look in an interview. Try sites like CreditKarma or Equifax to get a free credit report once a year, and take control to fix the errors on a bad credit report.