Britons Would Sleep With Stranger For Right Price
Prostitution Anyone? Brits Would Sleep With Stranger For a Price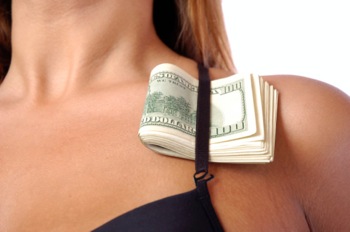 The makers of Durex condoms set out out to find out: under what circumstances would British people have sex with a stranger? Almost half of the survey participants said they wouldn't have sex with a stranger for any amount of money. But almost one-third said they would do it for £1million (about $1.5 million).
Of course not everyone is that expensive. Fifteen percent would be happy to do it for £100,000 (about $150,000), while five percent would trade sex for World Cup tickets. Who knew those could get you laid?
What amount of money, if any, would compel you to sleep with a complete stranger?